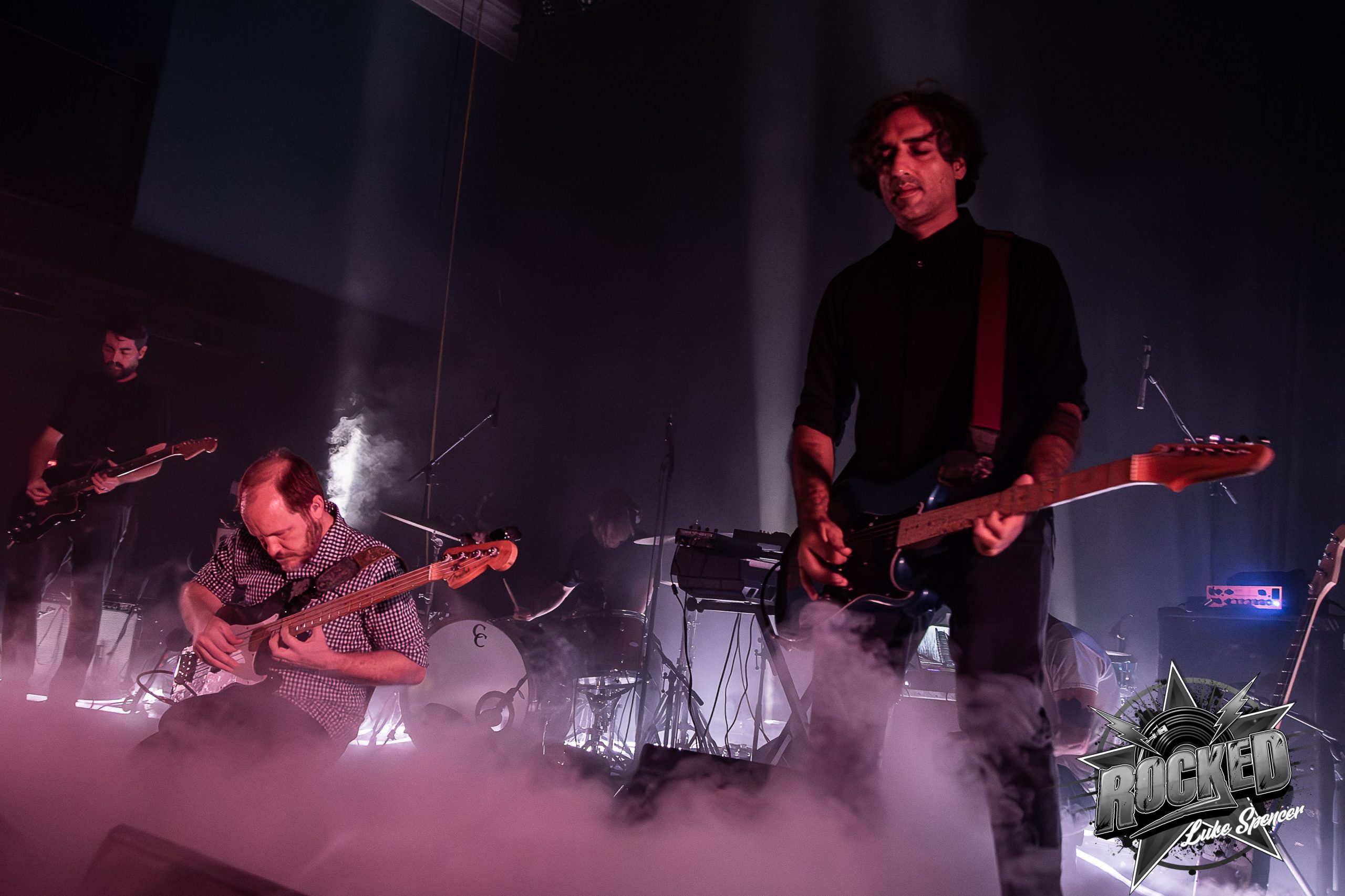 "Whenever we come to D.C., you always show up. We appreciate that." – Munaf Rayani
Explosions In The Sky are not strangers to the 9:30 Club or Washington D.C., having recorded an NPR special in the venue in 2016. Seven years later, the Austin-based group returned to a sold-out night one of a two-night stop in the nation's capital.
In support of End, EITS' latest album, this show set a peaceful mood that carried through the night. With most sold-out shows at 9:30 Club, there is a history of the venue becoming chaotic. On October 3rd, it was a show where everyone was quiet but alert. Seeing Explosions In The Sky live and seeing such a large crowd so calm is a unique spectacle, but once you experience the group's live performance you understand why.
Kerosene fog on a dimly lit stage was the focal point for everyone. Hearing music from this year's The End and tracks going back 20 years to The Earth Is Not A Cold Dead Place helped show EITS's longevity. Hearing "The Birth And Death Of The Day" live is still an awe-inspiring performance many years after All Of A Sudden I Miss Everyone.
Explosions In The Sky proves that music can be an experience without one word sung. Washington D.C. had that lesson perfectly reinforced. I hope that lesson can be carried on by the many bands inspired by this group.
October 3rd, 2023 Setlist
First Breath After Coma
Ten Billion People
Greet Death
Loved Ones
The Birth & Death Of The Day
Your Hand In Mine
With Tired Eyes, Tired Minds, Tired Souls, We Slept
The Fight
The Only Moment We Were Alone
Explosions In The Sky continue on The End Tour through Europe, ending in Madrid on November 20th, 2023. You can find further tour dates and more info on the group's Instagram account below.