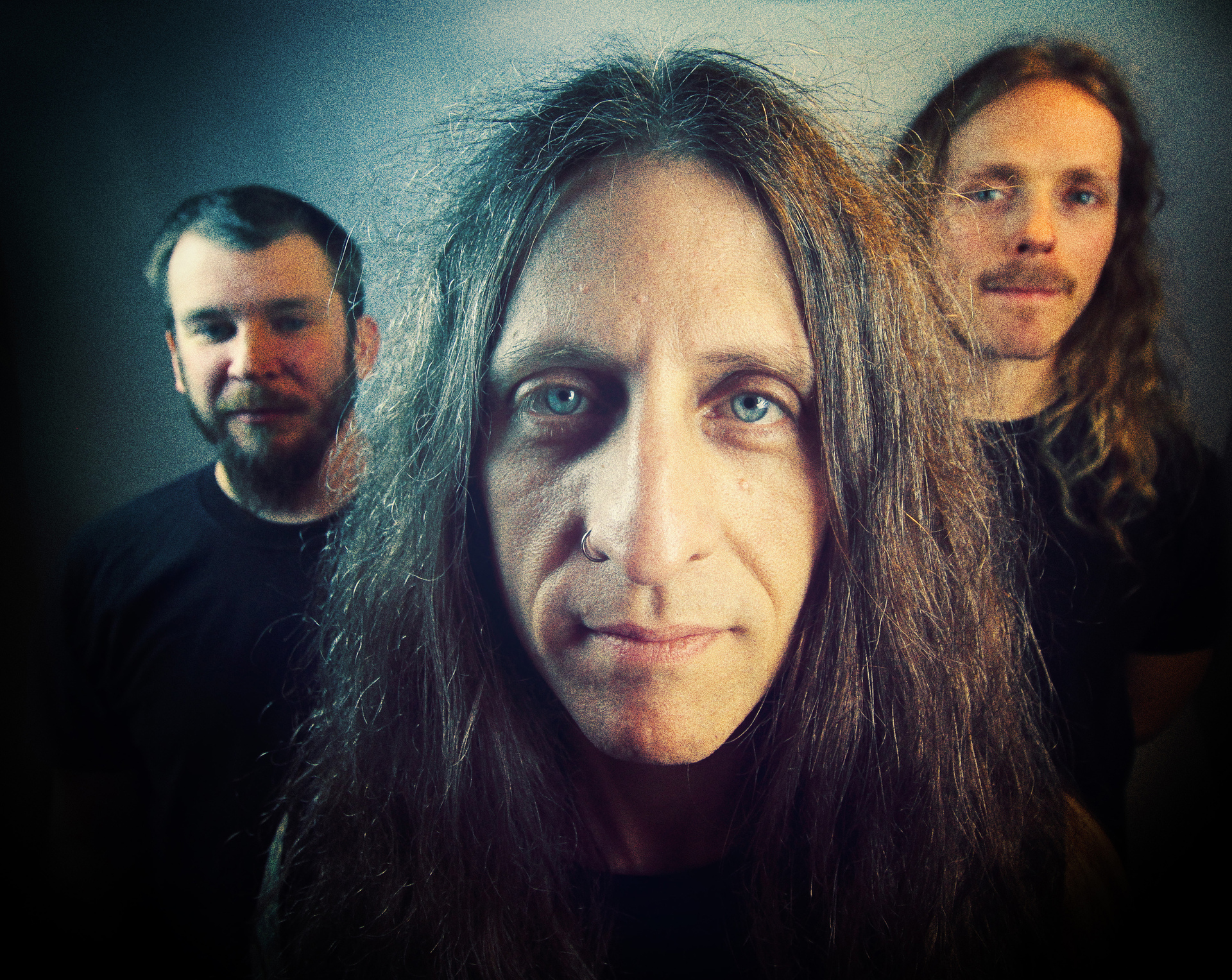 YOB, the Oregon-based trio that Pitchfork proclaimed "one of the progressive acts of their generation," will release Our Raw Heart, the band's eighth full-length album and Relapse Records' debut, on June 8.
"We're very excited to share this new music," says singer/guitar player Mike Scheidt. "We gave it everything we have. Going from an uncertain future in the beginning of 2017, to writing and then recording a new album at the end of it, it was quite a year. We're very grateful. We're looking forward to hitting the road again and celebrating decibels and good cheer with friends worldwide. Can't wait."
The news of the seven-track album's release arrives as the band confirms a North American tour, kicking off June 14 at 89th Street in Oklahoma City. The outing, which will feature direct support from Bell Witch, also includes performances at Austin Terror Fest and Mutants of the Monster 2018. A full list of confirmed tour dates is available below.
Our Raw Heart was co-produced by the band and Billy Barnett at Gung Ho Studio in Eugene, Ore., with mastering handled by Heba Kadry (The Mars Volta, Diamanda Galas, Slowdive). Decibel Magazine and Stereogum named the release as one of their most anticipated albums of 2018. Pre-Orders for Our Raw Heart will be available April 10 via Relapse.com.
YOB's most recent release, Clearing the Path to Ascend, was one of 2014's most heralded releases, with Rolling Stone saying the music "makes perfect bedfellows of volume and beauty, pain and transcendence." Stereogum said the four-track album offers "a universe unto itself" while Decibel said the songs were "as riveting as you could ever hope for them to be."
YOB recently reissued their fifth full-length album, The Great Cessation, in December via Relapse. That album can be streamed via all digital retail outlets HERE and ordered via Relapse.com HERE.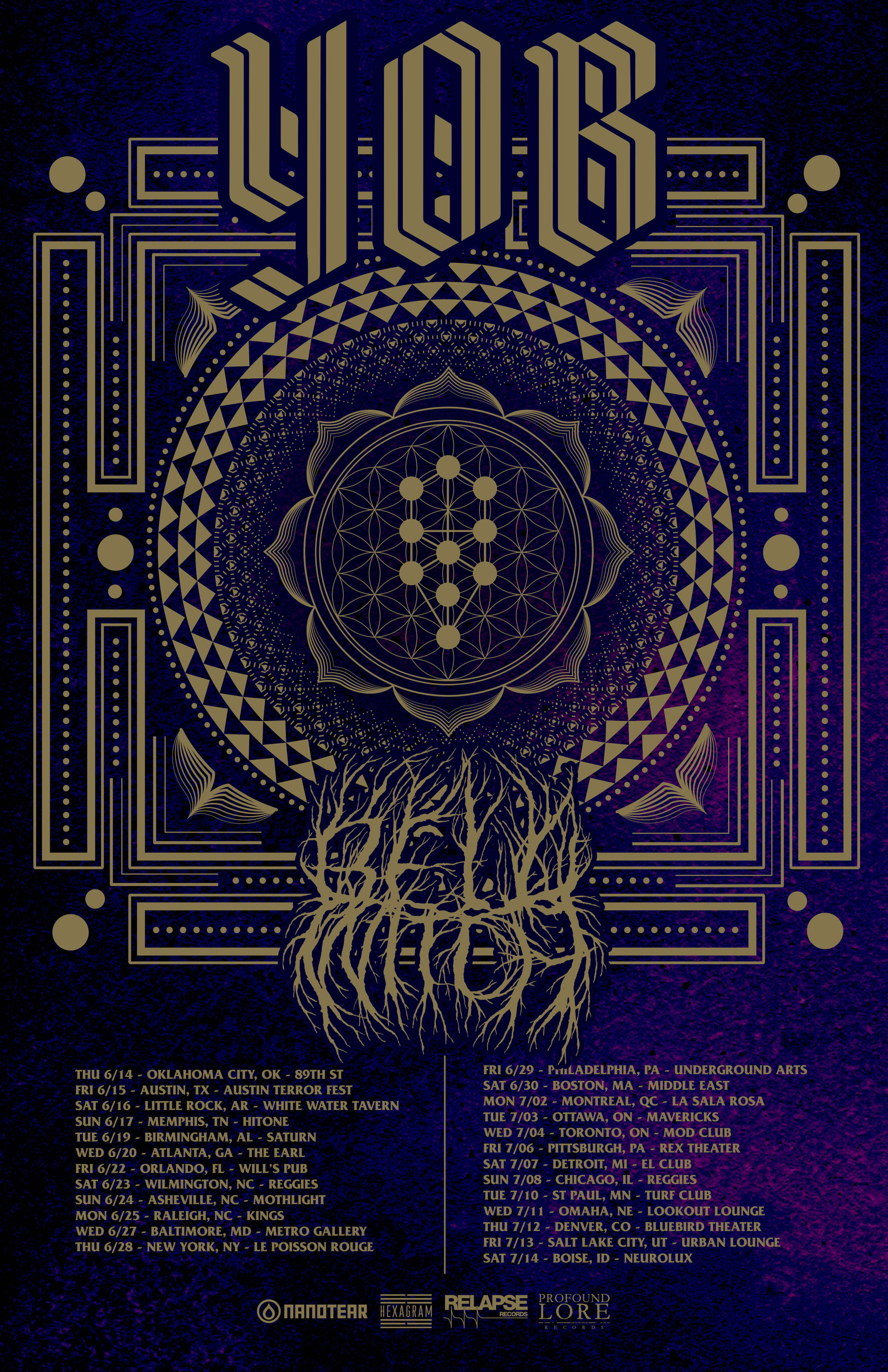 YOB Tour Dates:
May 25 Vancouver, BC Modified Ghost Festival
— All Dates June 14 – July 14 w/ Bell Witch —
June 14 Oklahoma City, OK 89th Street
June 15 Austin, TX Austin Terror Fest
June 16 Little Rock, AR Mutants of the Monster 2018
June 17 Memphis, TN Hi Tone
June 19 Birmingham, AL Saturn
June 20 Atlanta, GA The Earl
June 22 Orlando, FL Will's Pub
June 23 Wilmington, NC Reggies
June 24 Asheville, NC Mothlight
June 25 Raleigh, NC King's
June 27 Baltimore, MD Metro
June 28 New York, NY Le Poisson Rouge
June 29 Philadelphia, PA Underground Arts
June 30 Boston, MA Middle East
July 02 Montreal, QC La Sala Rosa
July 03 Ottawa, ON Mavericks
July 04 Toronto, ON Mod Club
July 06 Pittsburgh, PA Rex Theatre
July 07 Detroit, MI El Club
July 08 Chicago, IL Reggies
July 10 St. Paul, MN Club
July 11 Omaha, NE Lookout Lounge
July 12 Denver, CO Bluebird Theatre
July 13 Salt Lake City, UT Urban Lounge
July 14 Boise, ID Neurolux